 Wound Healing Technologies to Advance Wound Care
First-of-its-kind predictive wound healing technology
DeepView® Wound Imaging Technology combines artificial intelligence and medical imaging for objective wound healing predictions. Medical Imaging + AI Predictive Analytics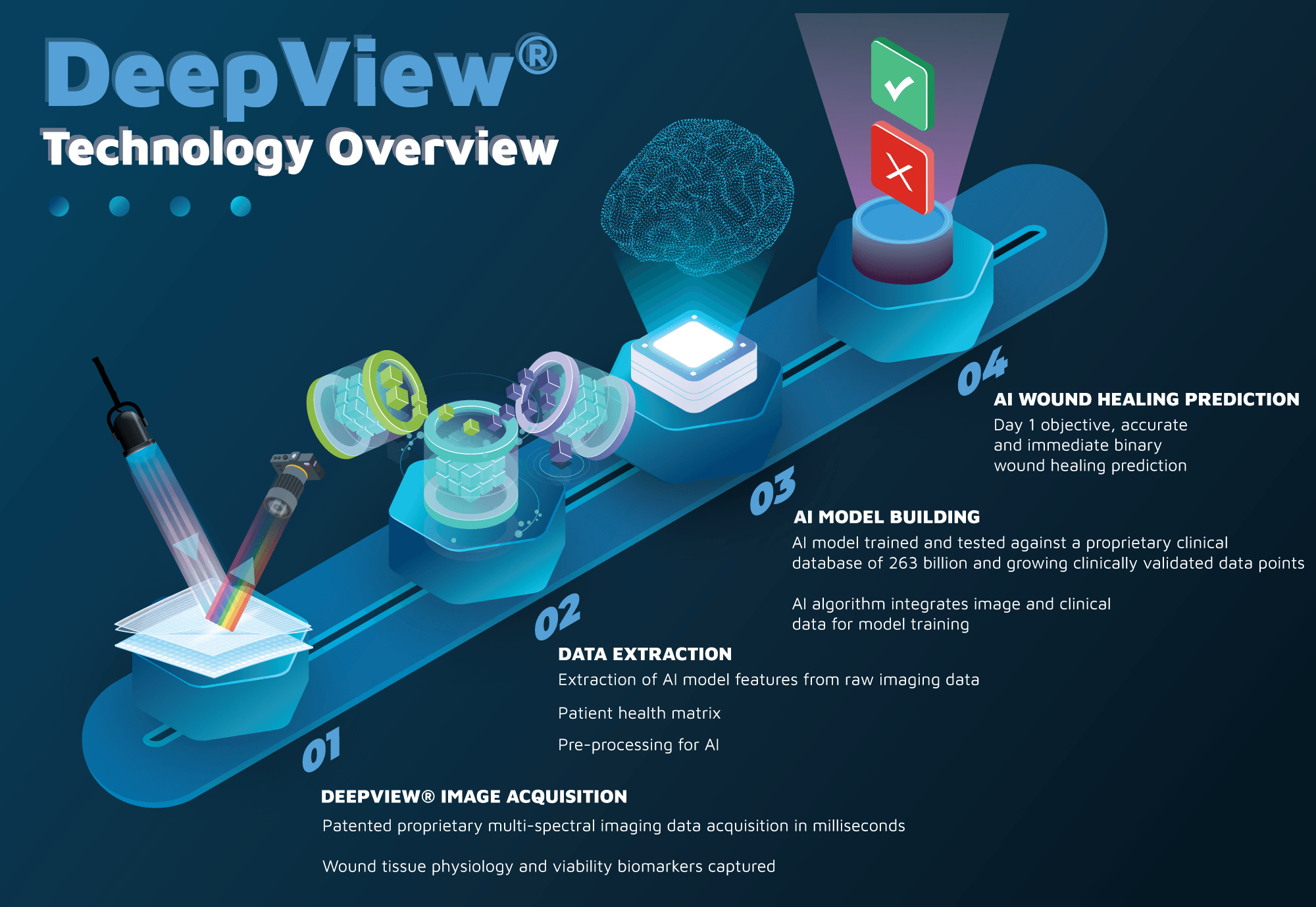 The Future of
Medical Imaging + AI Predictive Analytics
Clinical Application Pipeline
Spectral AI is committed to assessing other clinical applications for DeepView®, leveraging its AI data pipeline infrastructure developed for the Burn and DFU clinical indications. 
Additional analysis will result in an expanded and prioritized roadmap of future commercial opportunities building on the universal imaging platform to include innovative technologies such as:
AI-3D Wound Measurement
AI-Venous Leg Ulcer ("VLU") indication
AI-Critical Limb Ischemia ("CLI") indication
AI-Digital Health
AI-Guided Therapy
AI-Cosmetics
More about Deepview
Learn more about our DeepView® technology
Request a Demo
Looking to learn more about DeepView® technology, or eager to see it in action?